By Ruth 66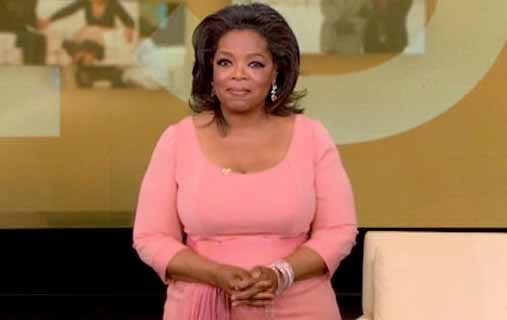 Oprah's last show was subdued, but powerful. There was a definite lack of drama and star power, especially compared to the previous two shows. There was only one star present: Oprah. She called it a "love letter" to her viewers. It was more like Oprah's Master Class. She summed up her most important messages over the last 25 years all in one last hour. Here are a few of them worth treasuring and remembering.
Embrace your blessings, you are worthy.
You, alone are enough.
You are worthy because you were born, because you are here.
What everyone wants to know: I see you, I hear you and what you say matters to me.
Your life is always speaking to you. First in whispers. What is it saying to you and will you hear it?
The greatest discovery of all time is that a person can change his future by merely changing his attitude.
Don't wait for someone to fix you, save you, complete you. Nobody completes you. You are responsible for you. Jerry Maguire was just a movie.
Know what sparks the light in you, so that you in your own way can illuminate the world.
There is a difference between thinking you deserve to be happy and knowing that you are worthy of happiness.
Oprah discussed the importance of finding one's calling, of using your reach to spread love and the power everyone has over their own life.
You can help somebody, you can listen, you can forgive, you can heal, you have the power to change someone's life.
Start embracing the life that is calling you, and use your life to serve the world
Oprah didn't actually say goodbye, but instead, said the following:
"I am truly amazed that I, who started out in rural Mississippi in 1954, when the vision for a black girl was limited to either being a maid or a teacher in a segregated school could end up here. It is no coincidence that a lonely little girl"—and here she started crying - "who felt not a lot of love, even though my parents and grandparents did the best they could, it is no coincidence that I grew up to feel the genuine kindness, affection, trust and validation from millions of you all over the world. From you whose names I will never know, I learned what love is. You, and this show, have been the great love of my life."
After giving out a new e-mail address,
oprah@oprah.com
, Oprah said, "I won't say goodbye, I'll just say until we meet again, to God be the glory."
Please know, you will be missed, Oprah.